Privacy statement
Using this website, you agree to the following. If you cannot agree, you should not browse these pages.
Visitor statistics
We use the open-source statistics software Piwik to learn which pages of our site are visited and which are not, and what search engine keywords led our visitors here. To comply with German data protection requirements, your IP address is shortened by half (e.g., 80.142.xxx.xxx instead of 80.142.44.55). The statistical data is collected and stored on a server in Germany that we manage ourselves. We do not use Google Analytics.
You can opt out of statistical tracking:
Many current internet browsers have an option to send a "do not track" request to internet sites. This is an example in Firefox: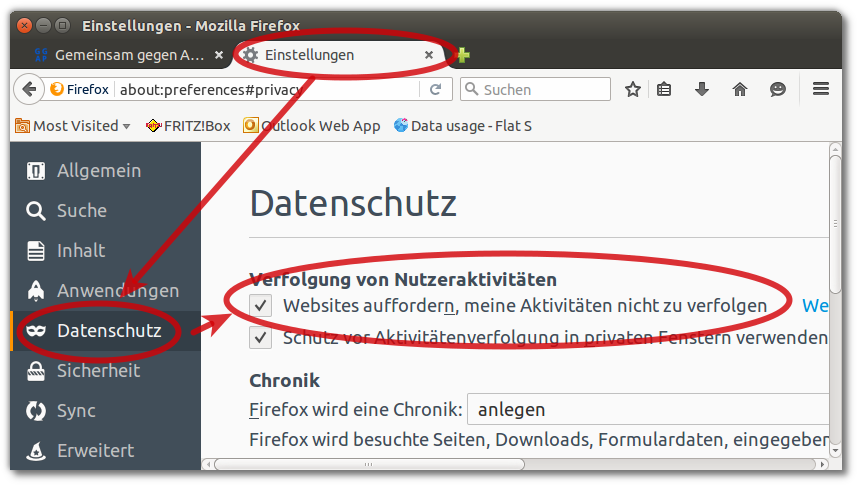 Cookies
Cookies are little pieces of information that websites can leave on your computer and pick up again when you visit the same website again. If you opt out of statistical tracking, we need to store a cookie on your device in order to remember this choice. If you do not opt out of statistical tracking, a random string of characters and numbers is stored in a cookies so that the statistics software can determine whether you are a first-time or a returning visitor.
Our internal pages (available to members only) use cookies to know whether you are logged into the system or not.
We never share your data with anyone.
Here is an example of cookies stored by this site: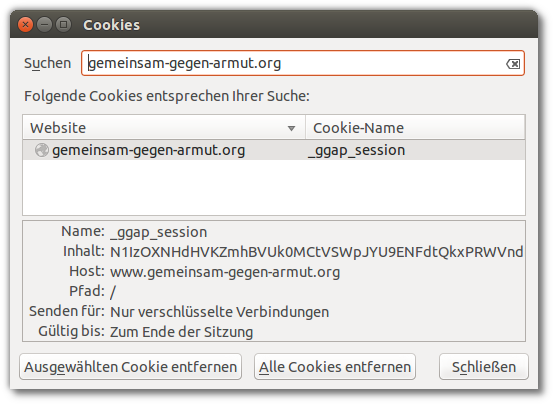 Server log
Server access is logged anonymously. Your IP address is not recorded in the server logs.
We need to keep server logs to enable trouble shooting and bug fixing.
Members
We store our member files electronically.